Aircraft
To the right are some photos of the planes we fly at Skybound. For more information on Cessna's Garmin G-1000 system, go to our Technologically Advanced Aircraft page.
Most of our aircraft have a GPS.
For information on rental prices for these aircraft, check out our Rates page.
In addition to the aircraft on the right, some of the other aircraft that I have training experience in are: Diamond 20 C-1 Eclipse, DiamondStar DA40, Piper Lance, Piper Saratoga, Piper Aztec, and the Piper Apache/Geronimo.
I have also flown the Beechcraft King Air 90, 100, & 200, British Aerospace Jetstream 31/32, Cessna 340, Diamond TwinStar DA42, Beechcraft Baron, and the Beechcraft Duchess.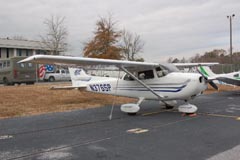 Cessna 172 SP
Cessna 180HP Superhawk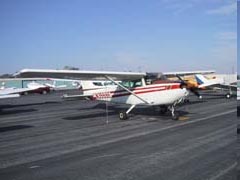 Cessna 172

Cessna 182T


Piper Archer
Mooney M20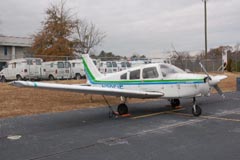 Piper Warrior